On September 13th, 2019 MCSA and CrossRoads held its 4th Open House – Health Day for our surrounding community members. Over 80 participants were welcomed by the MCSA staff and had the opportunity to listen to riveting lectures and participate in activities.
Lectures included:
Laughter is the Best Medicine
Healthy Eyes
Wills: The Basics
Osteoporosis
Nutrition and amp; Healthy Eating
Hearing, an invaluable Sense
Why is your Family History Important
Cruising at Any Age
Managing Stress in Caregiving
COCOON: Smart Technologies for Safe Aging
Participants enjoyed a BBQ lunch outdoors where they had the opportunity to meet Centre's staff/doctors and to network with one another.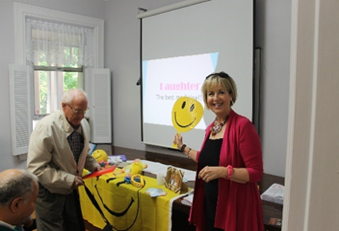 Sylvie Dagenais-Douville, Speaker "Laughter is the Best Medicine"
Dennis Jimenez, Speaker "Hearing, an Invaluable Sense"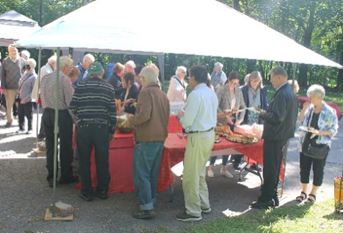 Participants enjoying an outdoor lunch
Yu Fe Zhan, Speaker "Nutrition & Healthy Eating"
Salvatore Cimmino, Vice-President, Claridion Inc., Speaker "COCOON: Smart Technologies for Safe Aging"