June 6, 2014 – Time: 9:00 a.m. – 4:00 p.m.
The McGill University Research Centre for Studies in Aging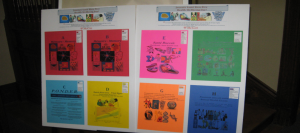 On June 6, 2014, the Centre held a one-day event Wellbeing Day for the public. Participants were invited to register and attend various stations to evaluate their health, such as "Memory", "Oral Health", and "Blood Pressure", "BMI-Body Mass Index", "Glycemia", "Nutrition", and "Questions you should ask at your Annual Medical Visit". There were over 30 participants that highly enjoyed the Wellbeing Day as well as being eager to learn more about Alzheimer's Disease.